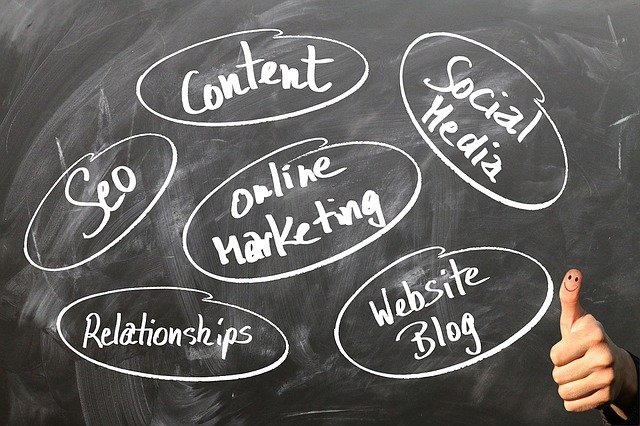 Introduction
Social media has become an important, if not essential, tool for businesses of all sizes. Gone are the days of organic growth only; companies now need to be very proactive with their social media strategies in order to reach their target audiences. This is especially true since there are more than five billion internet users worldwide today (Oh, and did we happen to mention that roughly half of these users are active on social media?). The following will lay out a step-by-step guide for creating your company's very own social media strategy.
Conducting Market Research
Before you begin brainstorming and creating your strategy, it is important to conduct some market research first in order to understand the scope of the project. Conducting such research will help give your strategic direction and guidance, as well as create a bigger picture for what you are hoping to accomplish.
The first thing you want to do is figure out who the target audience is for your company's social media pages. Try and represent all of these people in some way (i.e., race, gender, education level). Afterward, make a list of all their interests and hobbies; try and narrow down this list as much as possible so that it can be used later on during the planning stages. Once you have completed this step, go ahead and take a look at what your competitors are doing with their social media accounts. This might require some digging on platforms like Facebook Insights or Twitter Analytics, but it is important to fully understand their success in order to emulate it.
Source: http://www.searchenginejournal.com/how-to-conduct-social-media-marketing-research/118275/
Creating Personas
After you have conducted your market research, the next step is to begin creating personas of the target audience members using information from this market research. Personas are essentially fake people that represent segments of your target audience and what they want, need, and like. By creating these personas, you can create more effective ads and posts aimed at getting more engagement and clicks from the right people (i.e., potential customers). A good way to organize personas is to create a chart that includes information like name, age, occupation, interests; along with likes and dislikes.
Source: https://www.pinterest.co.uk/pin/557971023626693890/
Creating Your Strategy Through Personas
Now that you have all of this information on your target audience members, it is time to create a social media strategy for these people through these personas. This can be done after having used market research to get an idea of what they're looking for online (i.e., deals, new product releases). Ask yourself questions about your personas' wants including "What are their goals?" For example, do they want deals or discounts? Do they want to learn about product releases? Try and narrow the wants of your personas down as much as possible so that you can create posts/ads that are aimed at fulfilling these wants.
Source: https://www.facebook.com/business/a/10150203502212314/?section=marketing&subsection=strategy
Creative Strategy
It is time to move on to developing your strategy for creating social media content, which will likely include images, infographics, videos, GIFs, memes; things along those lines. There are many different places where you can find free or cheap images (i.e., Pexels), but it is often best to invest in high-quality images that will represent your company's best features and products to attract the right audience.
Source: http://www.visualistan.com/social-media-marketing-strategy/
Creating Ad Campaigns & Content Strategy
After conducting market research and strategizing based on personas, the next step is to create your ad campaigns. These can be done through sites like Facebook or Snapchat (if you know what you're doing). Utilize all of the information from your research such as interests and hobbies; even things like age and location can be used for ads. Your content strategy should consist of regular posts that provide useful information and engage users to come back and see more (i.e., contests, giveaways, coupons)
Source: https://blog.hootsuite.com/social-media-marketing/how-to-build-a-content-strategy/#gs.LstYc1P
Using Ads Effectively
Now that you have all of your content ready, it is time to begin using ads effectively. This can be done by creating a business page with all of the necessary information for customer engagement and posting regularly about similar topics as well as contests, giveaways, coupons/promotions, etc. Also, try running a sale on your site or giving away free samples to get more people involved with social media marketing.
Source: https://blog.hootsuite.com/social-media-marketing/how-to-build-a-content-strategy/#gs.LstYc1P
Integrating Your Strategy into Your Overall Marketing Plan
Before you distribute your strategy throughout the company, it is a good idea to have a sit down with members of the company and talk about how social media marketing can benefit them as well as why it's important for them to use it. Also, have everyone sign a contract that states they understand their roles in the company and will do what needs to be done by following your online strategy.
Your social media strategy starts with market research and creating personas (fake people) based on this research that represent your target audience and what they are looking for. You want to narrow down on their wants as much as possible so that your content is specialized and specific on what the user wants. When it comes to creating ads or posts such as images, there are many places where you can find cheap or free photos (i.e., Pixabay). However, if you can afford to purchase high-quality photos that represent your company's best features and products, it would be helpful in drawing your target audience members in. Remember to create social media campaigns that provide useful information and engage users to come back and see more (i.e., contests, giveaways). At the end of the day, integrating this strategy into your overall marketing plan is essential because, without a well-established follow-through, it will all be useless. You want to make sure that everyone involved in the company understands their roles and will follow your social media strategy before you distribute it throughout the company.
Social Media Marketing: How to Create a Social Media Strategy | Visualistan – A Creative Agency Community
How to Create a Social Media Strategy (with Examples)
First Things First; Do Your Research! Before you can put together any kind of online marketing campaign or create strategies, whether they are digital or print marketing campaigns, you need to do research and know who your target audience is. Gather any information you can, such as common interests and hobbies. Look at where your target audience lives (i.e., location) because this could be used for ads targeting certain demographics or even to use in offline marketing campaigns. Think about what kind of products would be of interest to them. For example, if the majority of your target audience is parents, you may want to advertise more baby products on Facebook that will get more likes and shares.
How to Create a Social Media Strategy [Infographic]
This infographic from MWI shows how to create a social media strategy that will resonate with your audience and increase engagement on your blog or website. In the first step, you'll need to do initial research before making any decisions about marketing on social media channels such as Twitter, Facebook, Pinterest, Instagram, and more. Once you have an idea of where you want to be, it's time for planning and creating a content calendar. You'll then need to decide between paid ads or organic growth and put together the right strategy that will work for you.
Source: http://www.mwi2.com/how-to-create-a-social-media-strategy/
How To Create A Social Media Strategy That Works – SIM Partners
When planning social media, it's necessary to keep in mind your overall digital marketing strategy and objectives, as well as your unique voice and tone on each individual network. The goal is not only to have a presence across major channels but also to stand out from the competition with an engaged community of followers that love what you're sharing. You should also consider how often you post across those channels and who you want to reach, such as your existing customers or potential new audiences. There are a few key steps to creating the right social media marketing strategy for your business.
Source: http://www.simpartnersmedia.com/how-to-create-a-social-media-strategy/