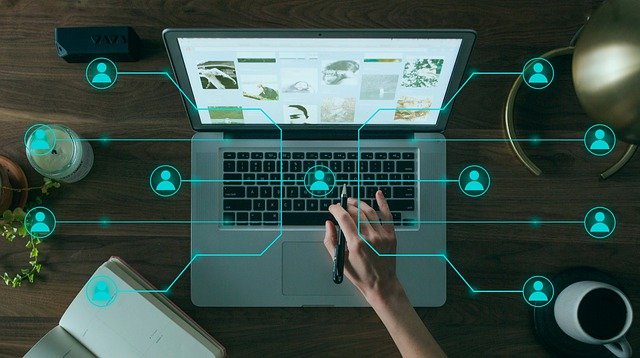 One of the most important and common jobs you can get in today's world is that of a social media marketing specialist. This only proves how much we rely on these social networking websites for our daily communications. Here are some suggestions on what you should do if you think this career path might be something compatible with your skills and interests.
1) The most important thing is to have a profile on these social media sites. It's not something that you will have to do all the time, but it gives you an edge when applying for a job in this industry. If you already have one, then use it to your advantage and market yourself well. Be sure to show how much of an expert you are in this industry by what you post on your profile. Your work, reports and even uploaded presentations are great ways of showcasing how versatile you are.
2) Start researching companies that offer social media marketing services. The more popular websites like Facebook provide their own advertising services, but there are also other sites that don't. You can find these companies by searching for them online, but it's a good idea to use social media websites as well. There are a lot of people who post complaints and praises about their experiences with different companies.
3) Enroll yourself in social networking courses. These classes can be taken at local colleges or even online through the internet. You might not think that it is important, but having a degree in this area can boost your chances of getting hired and prove that you're worth what you're asking for.
4) Make sure to take advantage of social media job listings. There are a lot of sites out there that offer you information about companies looking for people with your qualifications. You just have to know where to look and you should be able to find hundreds of listings for social media marketing professionals.
5) If you happen to already have experience in this field, then try selling yourself as a self-employed worker. There are freelance jobs available online and it will give you the opportunity to work from home. It's even better if you can work as a subcontractor for companies that provide their own social media services.
6) Make sure you're updated on the latest trends in social media marketing. There are tons of online blogs and magazines about this subject and they can be a great way of finding out how to improve your skills and what you might be able to try doing.
Follow your favorite brands on social media channels
Social media marketing is not just limited to building community, awareness, and engagement with existing users. It's also being able to track the conversations that are happening about your product or services, your brand or company, etc…
The best way to do this is to find out which brands have a loyal following with who you can engage on social networking sites. Then try to follow those brands and learn how they engage with those that mention them through social media channels.
You can also find out more about your competitors by following them as well.
Social networking sites like Twitter let you do this very easily – click on the "follow" button and you'll be able to see the company's latest posts and updates.
You can also check out who the brand follows as well as those that follow them, to find other companies and influencers you can connect with as part of a social media strategy.
In your free time, try searching for different company names via the Twitter search function and see what people are saying about those brands through their tweets. Don't forget to try adding a "," before the company name so you get more results.
You should be able to find a lot of people talking about how companies have wronged them or going gaga over a product, so use this information to gauge public opinion and think of ways your company can leverage on social media platforms to engage with them better.
Share content from those brands with your followers
If you have a business account, share things from other companies that are related to what you do. For example, if your company manufactures children's toys then you might want to tweet about how Barbie is getting a makeover or did you know there were new dolls being launched for pre-schoolers?
This is the same with sharing blog posts on LinkedIn or Facebook. You might not think that you are engaging with your followers but when they do see things from you, they will remember who shared it with them and in effect increase the brand's exposure.
Create a blog and post articles about the company's services or products
Everyone knows that content is king and if you want to increase traffic to your website, it's best to have fresh, new content that people can get useful tips from.
The next step then is for you to write a blog post about the latest products or services you provide and include some compelling images.
If possible, try adding videos as well. Just add short audio or video from YouTube and link it to your post's main content.
Pictures are also another way of grabbing attention, especially when you launch a new product or service so try posting high-resolution images. If possible, try taking them yourself and uploading them directly onto the blog site.
This will help increase trust among your followers since you are more transparent about what you share and it will help in the long run to increase traffic to your blog site.
Engage in discussions to show that you are an active member of the community
The best way to do this is to read other people's posts that are related to your niche and then try responding by sharing a link or commenting on the post itself.
Remember that just because you want to increase traffic doesn't mean you should be too sales in your approach. Try adding value first before asking for something in return, by sharing facts, stats, or even a relevant video that they might find useful.
You can also create your own polls on Twitter and ask people their opinions about something related to your industry. This is great for getting feedback from consumers without doing too much legwork yourself.
If you are active with the social media community then you will start to notice that they will start to interact more with your brand as well.