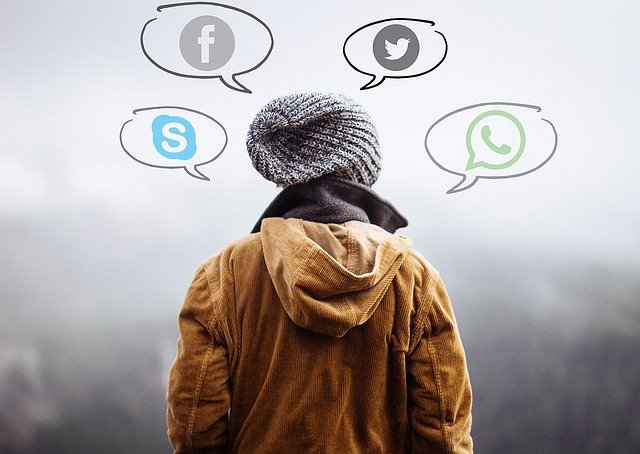 Why social media marketing? What's so good about social networking sites, anyway?
According to the social media marketing shop Social Media Examiner, social media has now joined the search as one of the most effective tools for lead generation. If you're not using social media networks like Facebook, Twitter, Google+, Instagram, and Pinterest to generate leads, then you're missing out! The social web is very powerful right now because it's free marketing at its finest. It's like word-of-mouth on steroids!
Social media is obviously a great way to spread the news about your products and services, but there are plenty of other reasons why social networking is an important part of any SEO or internet marketing strategy. Here are 5 more benefits social media marketing can give your business, besides social signals and free SEO juice.
1) social media is the best way to create loyalty among customers
Think about it this way: social networks are virtual communities with their own sets of rules, customs, and ways of communication.
Like any other community in the real world, social networks need to be nurtured in order for them to grow.
This means that you have to go beyond merely publishing content online; you also have to engage with your followers by answering comments, questions, and requests on social media platforms like Facebook, Instagram, or Twitter. By showing your social media followers that you're willing to go the extra mile when they communicate with you on social sites, they will feel more obliged to support your brand. After all, social media marketing is socializing too!
2) social sites can increase your search engine rankings
Nowadays, people rely more on social networks like Facebook and Twitter than they do on traditional search engines like Google when it comes to finding information online.
The reason social sites are so popular is that their organic search results are tailored to an individual user's needs instead of relying on cold-hard algorithms (unlike other search engines).
For instance, if you're thinking of buying a new pair of shoes but have no idea where to look for them in your area, you can use social networking websites to find out what others recommend based on their own personal experiences. It's also much easier to share content with friends or social contacts on social sites than it is to type out long URLs for them, which is why social signals are so important in internet marketing these days.
3) social media platforms act as customer service centers for your company
Whether you run a small business or a large corporation, there will always be people who want to communicate with you via social media.
So if you don't have an active social media presence yet, then either your competitors do, or they can easily take advantage of that fact to attract potential customers away from you!
The good news is that most social networks offer free chat apps like Facebook Messenger and WhatsApp (for businesses), which let social customers contact your company directly instead of getting in touch with an agent first. This makes social media the perfect platform for social customer service because social contacts can get in touch with you 24/7, and social sites also let you build relationships with social customers by interacting with them on social networks like Instagram, Pinterest or Snapchat.
4) social media makes it easy to share your content with others
Having a social media presence isn't just about making money; it's also about sharing valuable information across the internet while generating social signals at the same time.
For example, if you publish an article online and share it on Twitter or LinkedIn using a compelling headline and description, then other social users who read your blog might retweet your post to their own followers if they find that it adds value to them.
This is how viral marketing works, and social media sites like Facebook, Twitter, and LinkedIn are some of the biggest social hubs for social sharing.
##5) social networking contributes to search engine optimization (SEO)
Last but not least, if your social posts rank high on Google or other search engines, then they can contribute to more social signals and higher rankings for your website. This means that it doesn't matter if you publish a link to one of your blog articles on Facebook or not; as long as people who see this article on Facebook share it with their social contacts, then those social signals will be transferred to your website as well.
Since social networks such as Google+ and Pinterest receive authority from the number of their followers/pins/like count, social signals are often the primary social metric that influence search engine rankings.